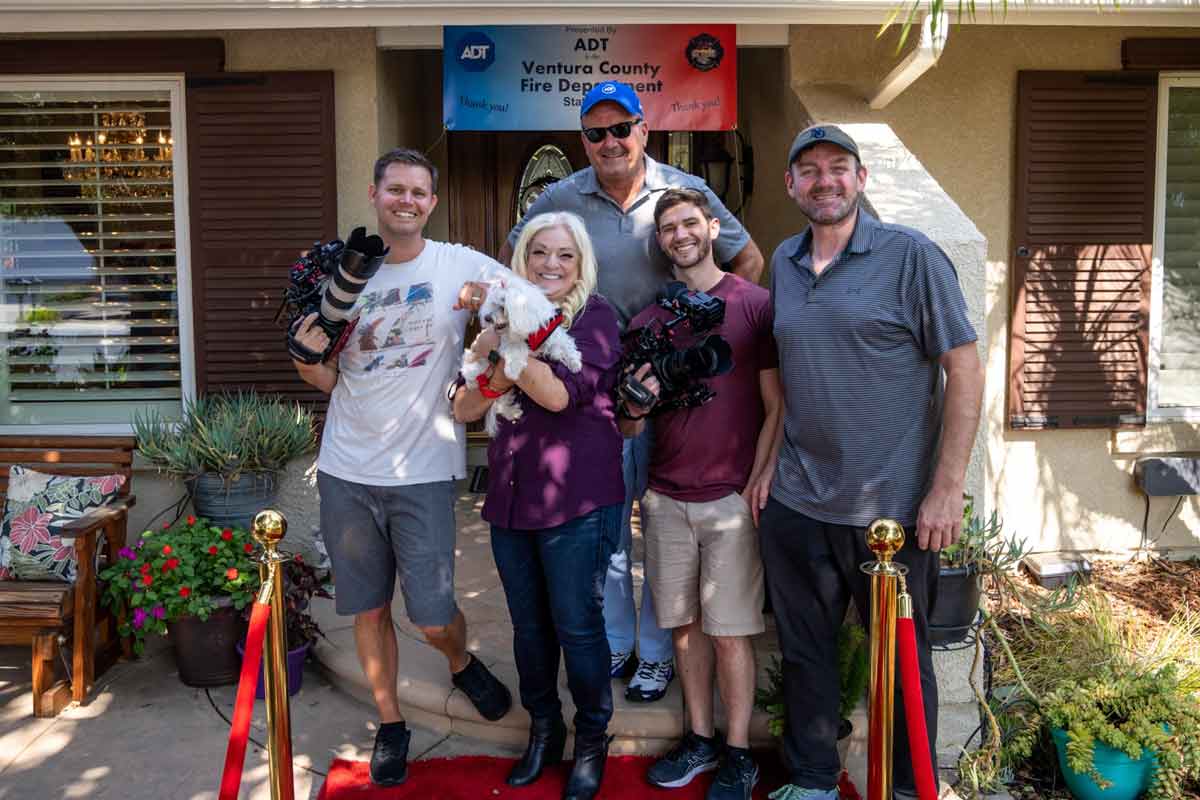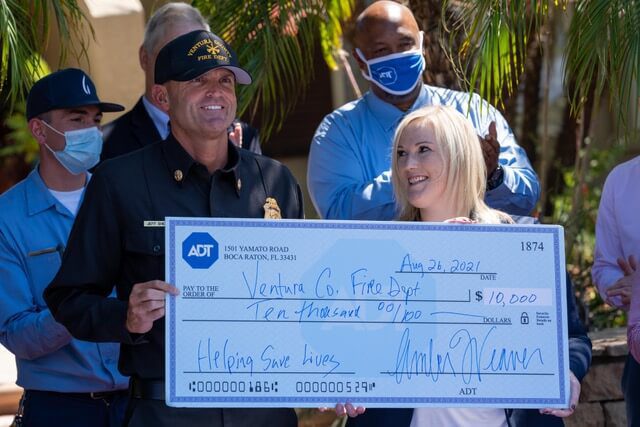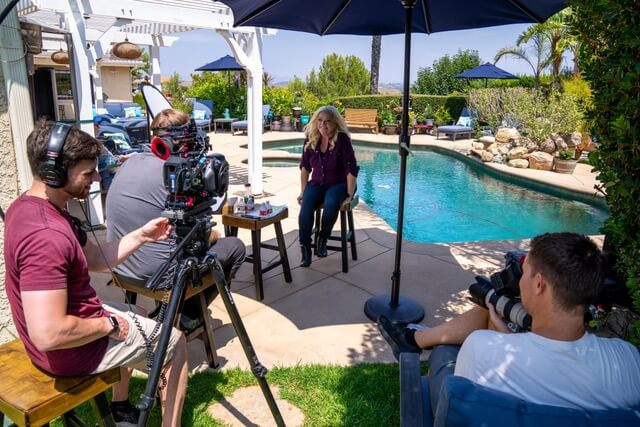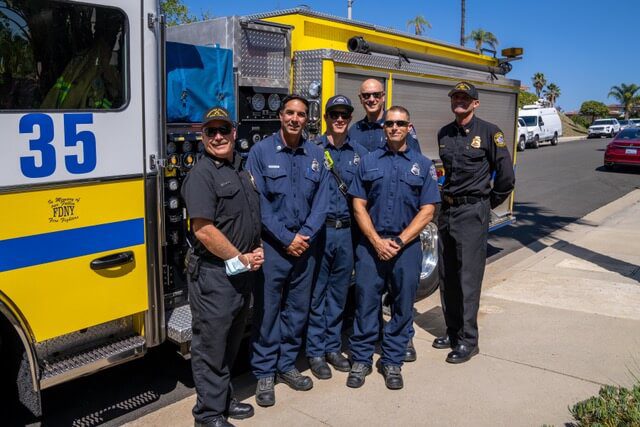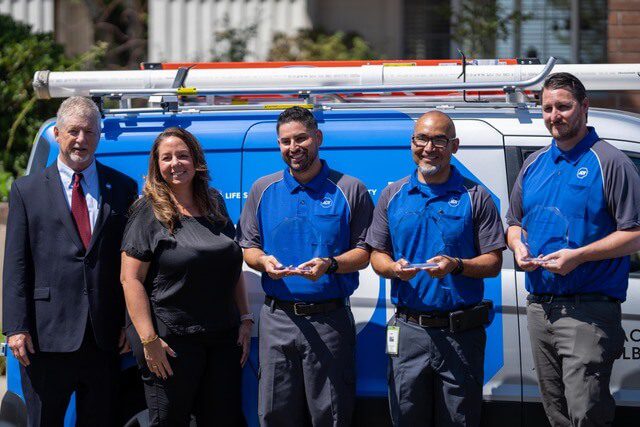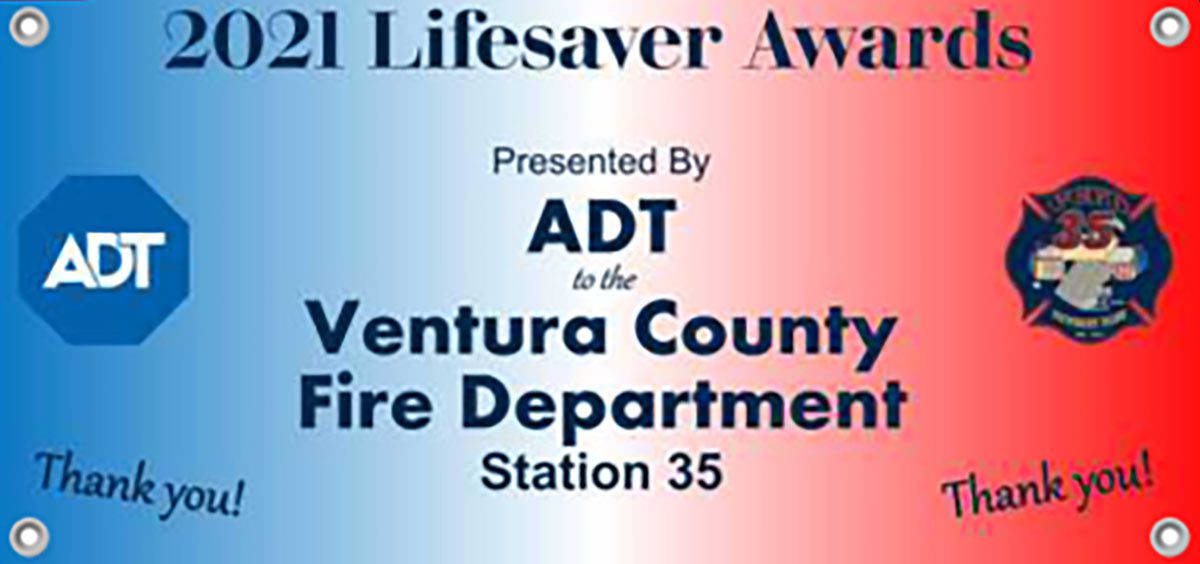 ADT LifeSaver Event Recognizes First Responders for Saving Resident's Life During Carbon Monoxide Accident
8/25/2021-8/26/2021
On July 28, 2021, Pixie Monroe was in the midst of another busy day full of calls, emails, and putting the finishing touches on a client project filming that week, along with a routine furniture cleaning with a well-known carpet and upholstery service. 
After the cleaning service technician departed, Pixie suddenly felt oddly groggy, and even her loyal canine companion, Bailey, was asleep on the floor. Soon after, Bailey began acting strangely; she started spinning in circles and jumped into her GO bag! Simultaneously, the ADT alarm system began going off and Pixie's cell phone rang.
On the line was an ADT representative, who told Pixie to evacuate her home and wait for the fire department to arrive, which had already been dispatched by ADT.
As carbon monoxide began to fill the home, every alarm was activated one by one in rapid succession. Within minutes, the Ventura County Fire Company 35 arrived on scene, and immediately took control of the situation.
Ultimately, it was determined that the cleaning truck had backed into Pixie's driveway and was sending dangerous exhaust fumes directly into the main air conditioning system. Toxic gases were being silently distributed throughout the entire home. Fortunately, Pixie's ADT alarms picked up the fumes.
The ADT representatives and the Ventura County Fire Department saved Pixie and Bailey's life that day. To honor their heroic efforts, ADT held a LifeSaver event to celebrate the ADT employees involved, as well as the first responders. All four of ADT's employees involved received ADT's highest honor, the LifeSaver Award, and ADT presented the Ventura County Fire Department with $10,000 for their response.
ADT also wanted to use Pixie's story to showcase these heroes and educate the community about the dangers of carbon monoxide. So, Monroe Casting Headquarters was transformed into a live set as ADT produced a short video, featuring Pixie and Bailey, to be posted on adt.com and YouTube. Stay tuned!
Thousand Oaks Homeowner Credits SoCalGas Employee, First Responders, and ADT for Detecting Carbon Monoxide and Saving Life
SoCalGas responded to nearly 11,000 carbon monoxide calls last year